46 and 47 Year Anniversary of First Date

Cartoon Illustrated Anniversary Cards for Jean C. Saul
Ink and Colored Pencil by Warren E. Saul (1987, 1988)

Every year, and I mean EVERY year, my father hand-made cards for my mother comemmorating what he considered pretty much the most important day of his life. Here are two of them: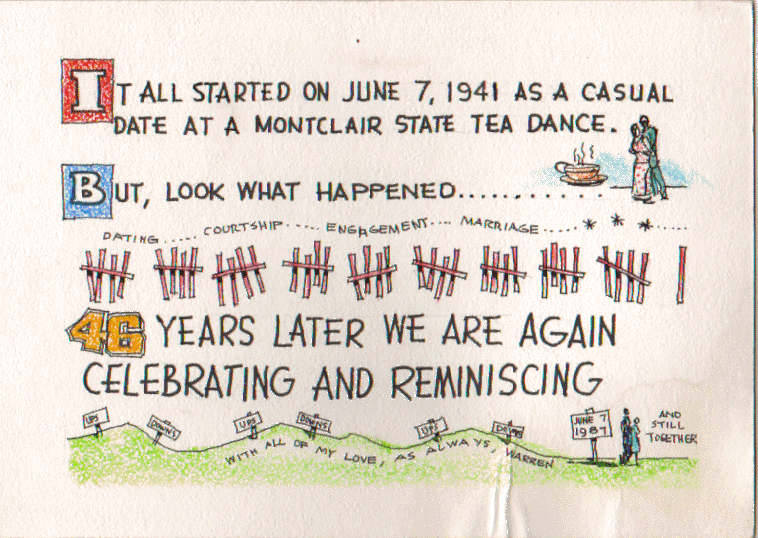 Images and text copyright 2002 Andrew W. Saul. All rights reserved. Reproduction or reuse is prohibited without advance written permission.