Baseball Players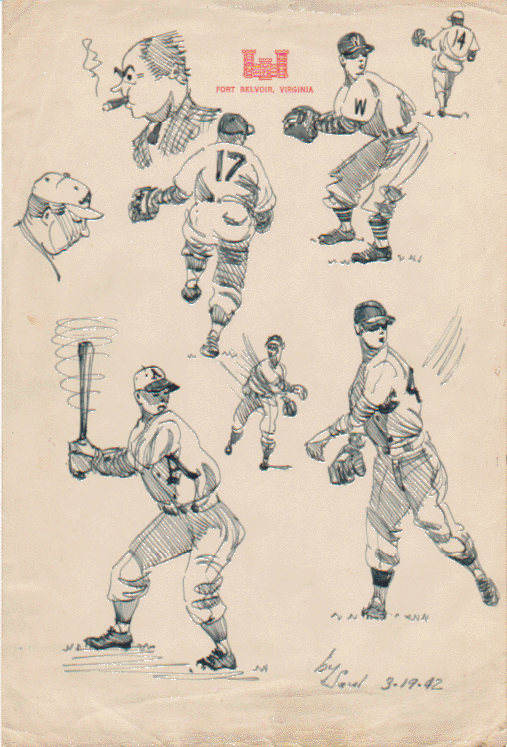 Baseball Players.
Dad was a (very) minor league pitcher. Before WWII, he tried out for the NY Yankees but did not make it.

Pen and Ink Cartoons by Warren E. Saul (1942)


Images and text copyright 2002 Andrew W. Saul. All rights reserved. Reproduction or reuse is prohibited without advance written permission.