Churches at Assisi and Padua, Italy
This page will take a few moments to load.

Assisi: Basilica of St. Francis; Padua: Basilica of St. Anthony
Watercolors by Warren E. Saul (1983)
Here it can so clearly be seen how in my dad's artwork, the draftsman meets the artist. Scroll down the page for the second drawing.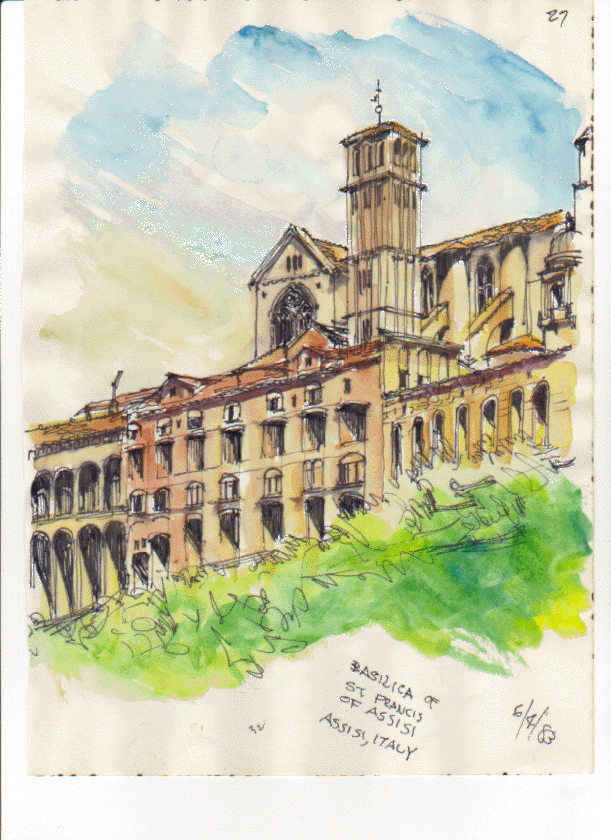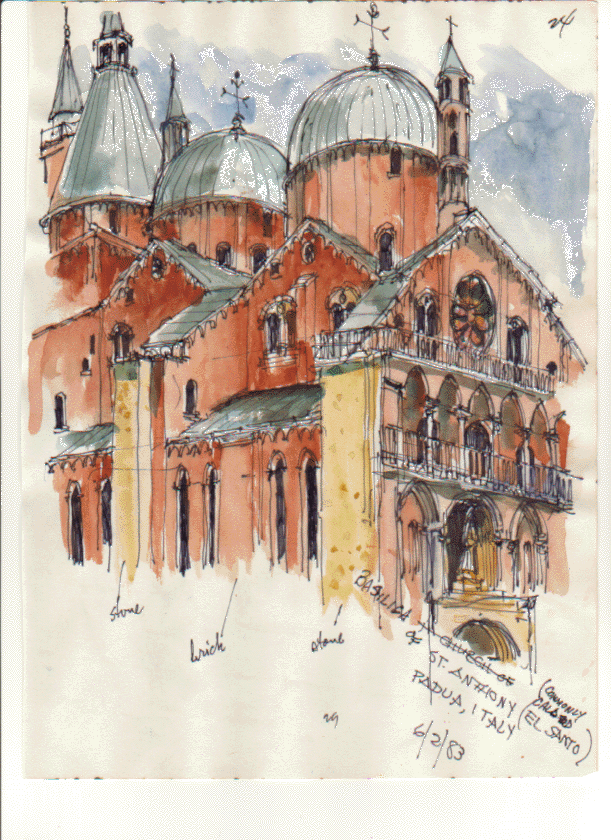 Images and text copyright 2002 Andrew W. Saul. All rights reserved. Reproduction or reuse is prohibited without advance written permission.