Boat on Beach

Beached Boat, after John Clifford Pellew, 1903-1993
Watercolor by Warren E. Saul (1978)

From the front cover of John C. Pellew's book on watercolor painting. For my father, this is a surprisingly accurate copy of the original. I like to think that the two artists thought alike.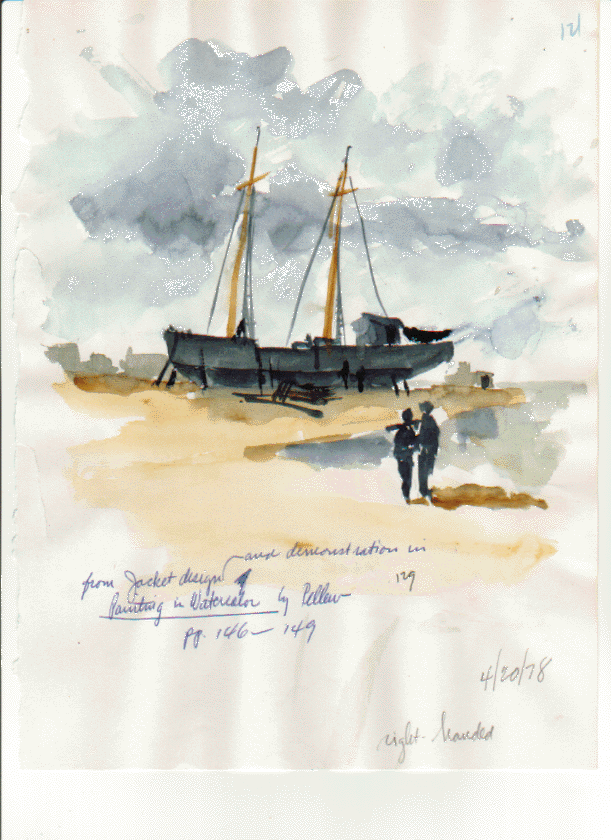 Images and text copyright 2002 Andrew W. Saul. All rights reserved. Reproduction or reuse is prohibited without advance written permission.