Big Ben
Big Ben Clock Tower, Palace of Westminster, London
Colored pencil by Warren E. Saul (1978)

A nice quick sketch of the world's most famous clock. I like the bridge and streetlamps, and the alternmate use of swift horizontal and vertical lines.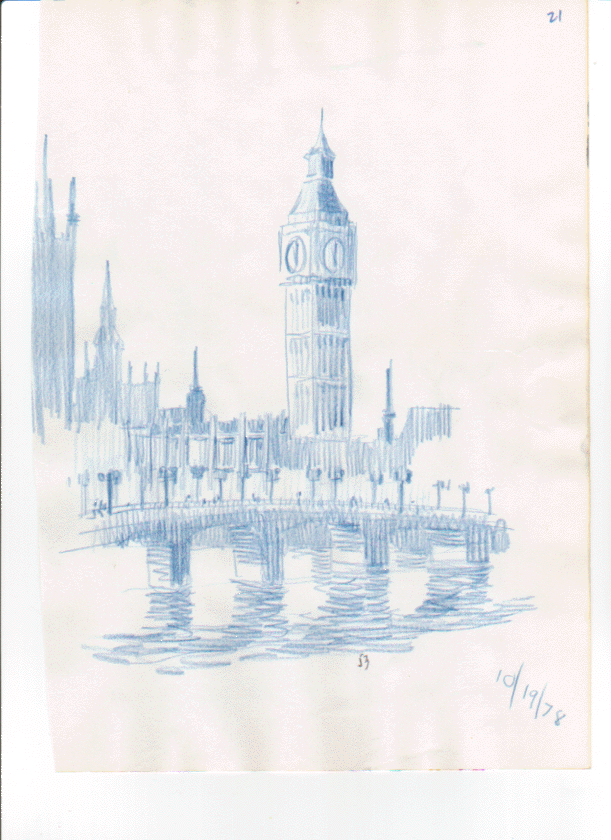 Images and text copyright 2002 Andrew W. Saul. All rights reserved. Reproduction or reuse is prohibited without advance written permission.