Christmastime Diary
This page may take a few moments to load.

Christmastime Routines: Illustrated Diary Pages
Ink and Watercolors by Warren E. Saul (1994, 1992, 1991).

When I was a boy I was infamous for waking up as early as 3 AM on Christmas morning, and almost never later than 4 AM. As my Dad would be up past midnight decorating, he was for some reason not fully appreciative of my enthusiasm. As the decades went by, Pa started waking up earlier and earlier on Christmas morning, just as I had in my youth. It got so that he and my mother would open their presents Christmas eve. They simply could not wait. There is something rather charming about that.

There are three panels here; scroll down this page to see what we gave them for Christmas, 1991.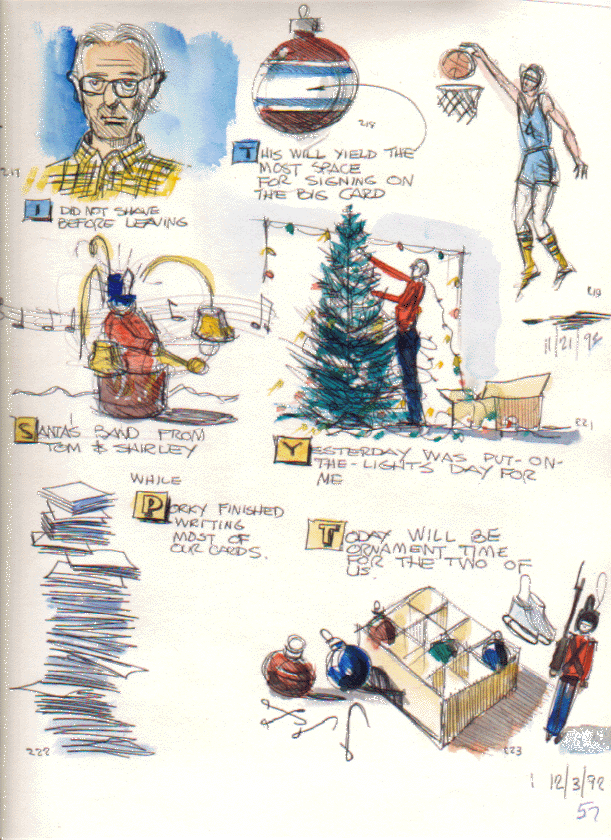 Images and text copyright 2002 Andrew W. Saul. All rights reserved. Reproduction or reuse is prohibited without advance written permission.