Combat Training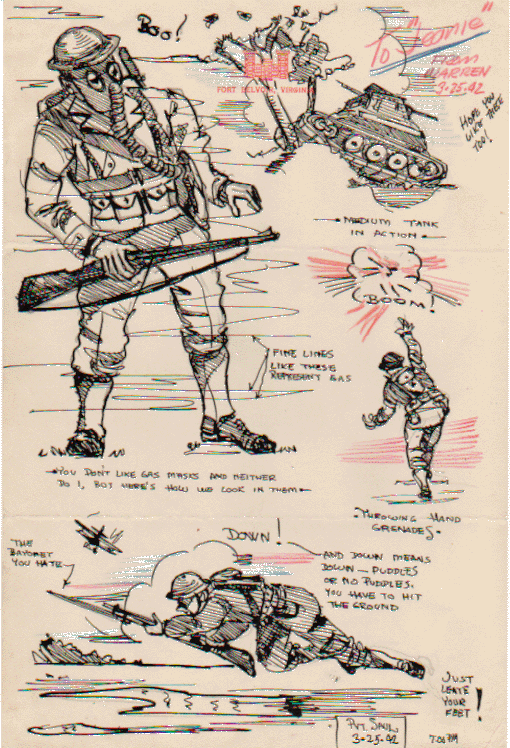 Ft. Belvoir, WWII: Combat training.
These images distressed his sweetheart Jeanie Chamberlin, and when he learned of it, Dad focused on sending only cheerful cartoons. This was 13 years before my (AWS) birth.

Ink and Colored Pencil Cartoons by Warren E. Saul (1942)


Images and text copyright 2002 Andrew W. Saul. All rights reserved. Reproduction or reuse is prohibited without advance written permission.