Flowers

Studies of Flowers
Watercolor and pencil by Warren E. Saul (1977)

Only rarely did my father draw flowers. The lily is beautiful, but the closed clover blossom (#83) simply amazes me.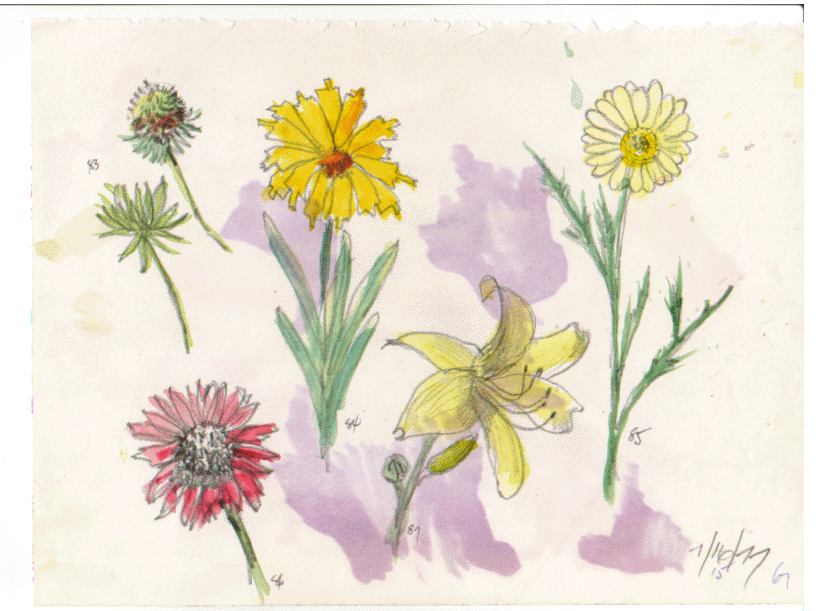 Images and text copyright 2002 Andrew W. Saul. All rights reserved. Reproduction or reuse is prohibited without advance written permission.