Four by Monet
This page will take a few moments to load.

Regatta at Argenteuil, 1872 and 1874; Breakwater at LeHarve; The Voorman near Zaandam, Holland; after Claude Monet, 1840–1926
Watercolors by Warren E. Saul (1990)

My father may have admired Monet above all artists. I distinctly recall that over the years he spoke of Monet more often than any other great master. These fast sketches are tributes, not replications. The second pair (scroll down the page) are may not be as well known as the first pair.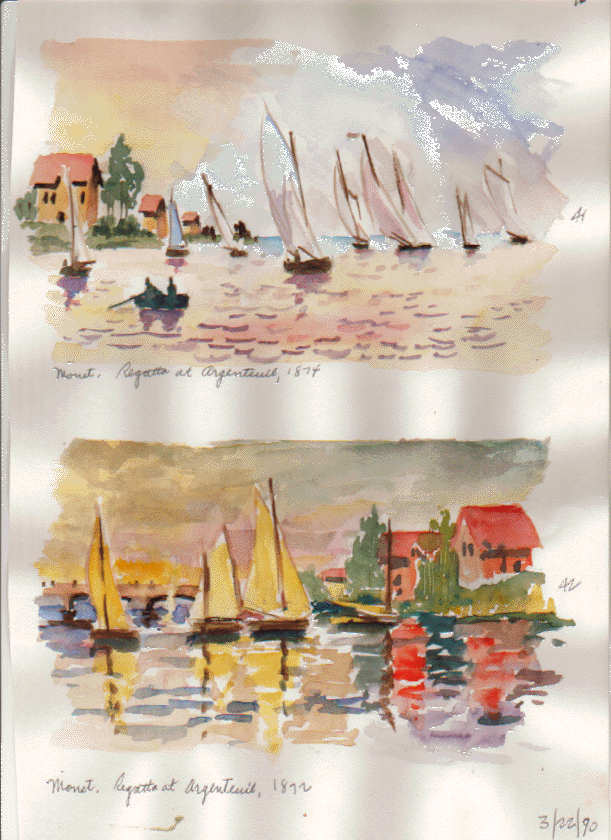 Images and text copyright 2002 Andrew W. Saul. All rights reserved. Reproduction or reuse is prohibited without advance written permission.