Geraldine Lee

Portrait of Geraldine Lee #2, after George Wesley Bellows, 1882-1925
Watercolor by Warren E. Saul (1981)

An intriguing change of pace from Bellows' better-known works of boxers in the ring and other gritty urban subjects.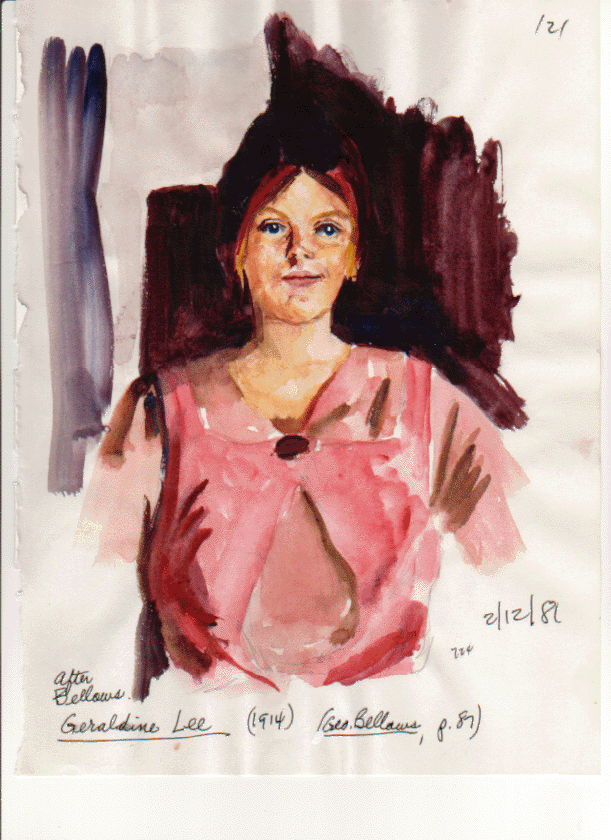 Images and text copyright 2002 Andrew W. Saul. All rights reserved. Reproduction or reuse is prohibited without advance written permission.