House by the Railroad

House by the Railroad, after Edward Hopper, 1882–1967
Watercolor by Warren E. Saul (1977)

You are right: it does look a bit like the house in the Hitchcock movie Psyhco. Comparing this interpretation with the original, I think the strong side-lighting is what interested my dad in painting it.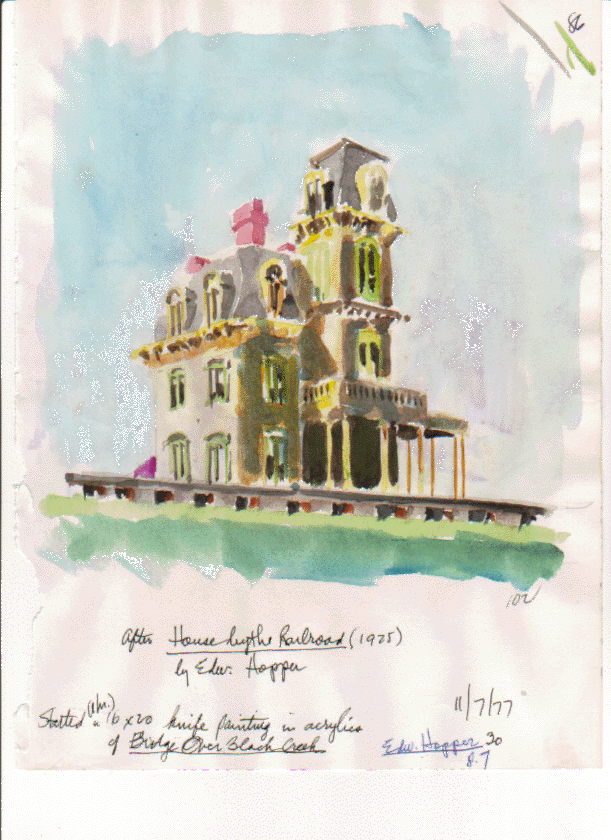 Images and text copyright 2002 Andrew W. Saul. All rights reserved. Reproduction or reuse is prohibited without advance written permission.