Inness Landscapes plus a Cartoon or Two
This page may take a few moments to load.

Winter Moonlight, Lake Albano, and Overlooking the Hudson River, after George Inness, 1825-1894
Watercolors by Warren E. Saul (1983)

Three colored-sketch versions of landscapes, with a diary page incongruously accompanying one of them. This was my father's style, pure an simple. Scroll down this page to see all three watercolors.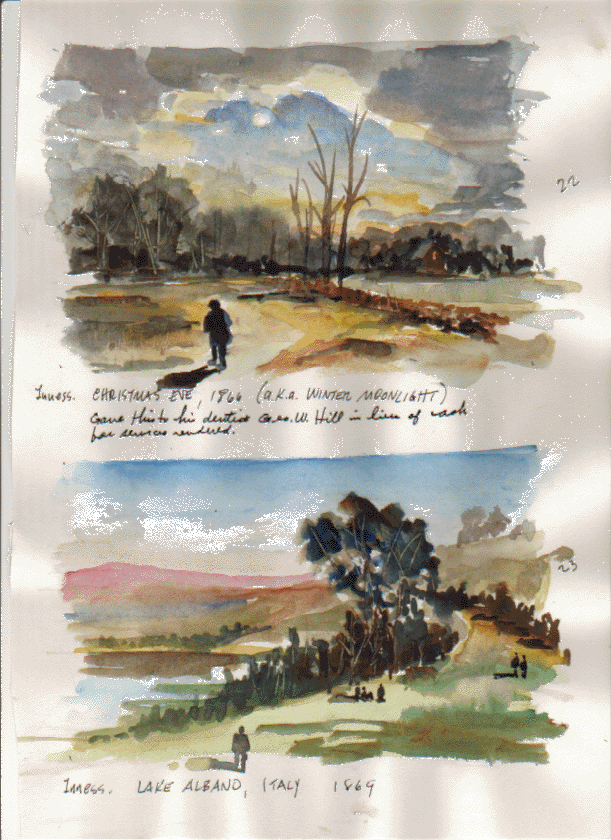 Below: A good demonstration of my dad's range as an artist.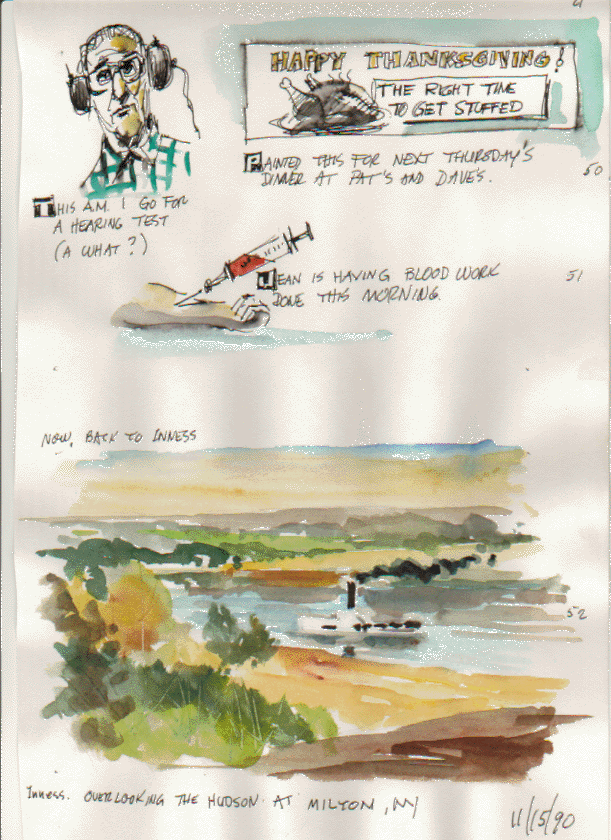 Images and text copyright 2002 Andrew W. Saul. All rights reserved. Reproduction or reuse is prohibited without advance written permission.