WWII KP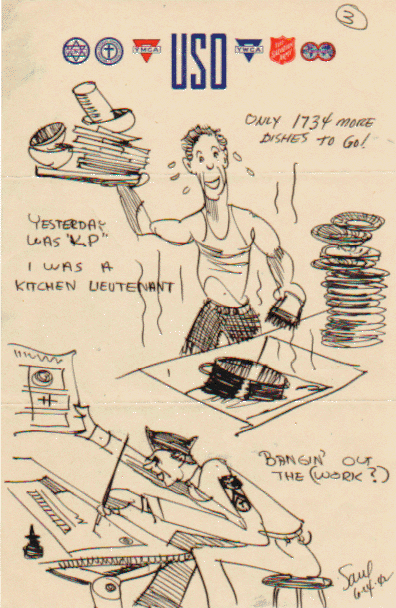 KP, or The Kitchen Lieutenant; The Draftsman at Work.
My father's drawing skills were appropriated by the Army. This resulted in his never having to go overseas, and may have saved his life. I understand his original division was one of the first American units hit at the Battle of the Bulge.

Pen and Ink by Warren E. Saul (1942)


Images and text copyright 2002 Andrew W. Saul. All rights reserved. Reproduction or reuse is prohibited without advance written permission.