Swiss Army Knife and Chessmen

Swiss Army Knife, a Set of Chessman, and a Backyard View in Hamlin, NY
Ink Sketches by Warren E. Saul (1984, 1985).

The bottom panel is a view over the garden, facing west, from the backyard of my former house in Hamlin, NY. My father would be sketching while reclining on a lawn chair with the sun beating down on him in the heat of the early afternoon. He loved that. Incidentally, I did not plant the first giant sunflower from whence all these others eventually came. It just appeared in the center of the garden. Maybe a bird had dropped it there.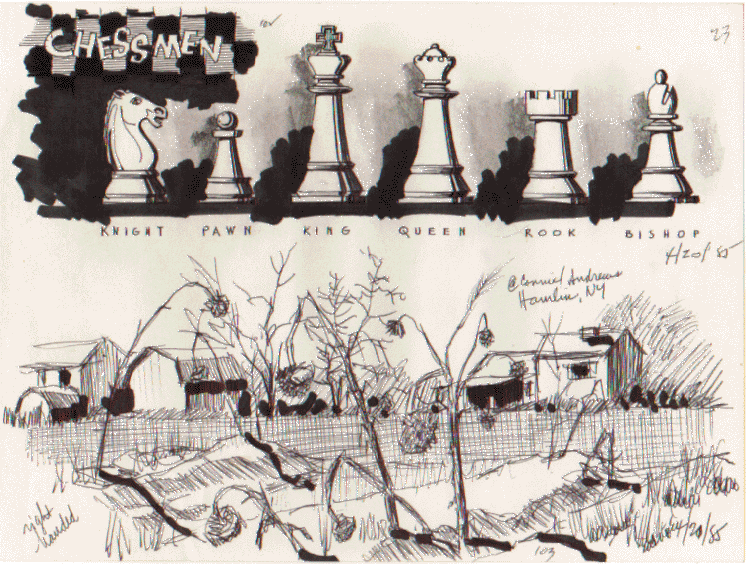 Images and text copyright 2002 Andrew W. Saul. All rights reserved. Reproduction or reuse is prohibited without advance written permission.