Lady with Glass

Lady with a Glass, after Carl Erickson, 1891-1958
Watercolor by Warren E. Saul (1978)

"Eric" Carl Erickson was best known for his work for Vogue and Coty cosmetics. I am especially fond of this elegant interpretation by my father.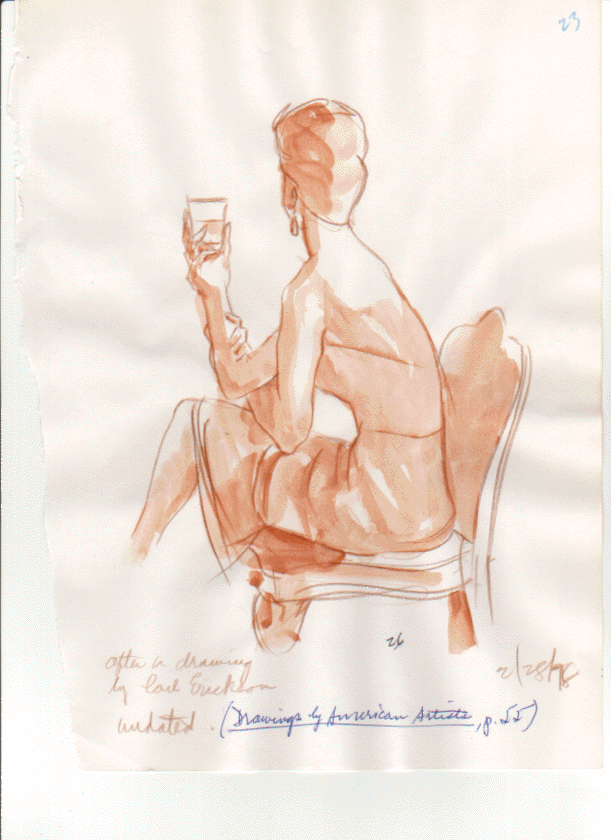 Images and text copyright 2002 Andrew W. Saul. All rights reserved. Reproduction or reuse is prohibited without advance written permission.