The Artist's Last Sketches
Pen and Ink by Warren E. Saul (1996). Scroll down this page to see both sets of drawings.

No one knew it at the time, but my father's life was nearly over when he drew these.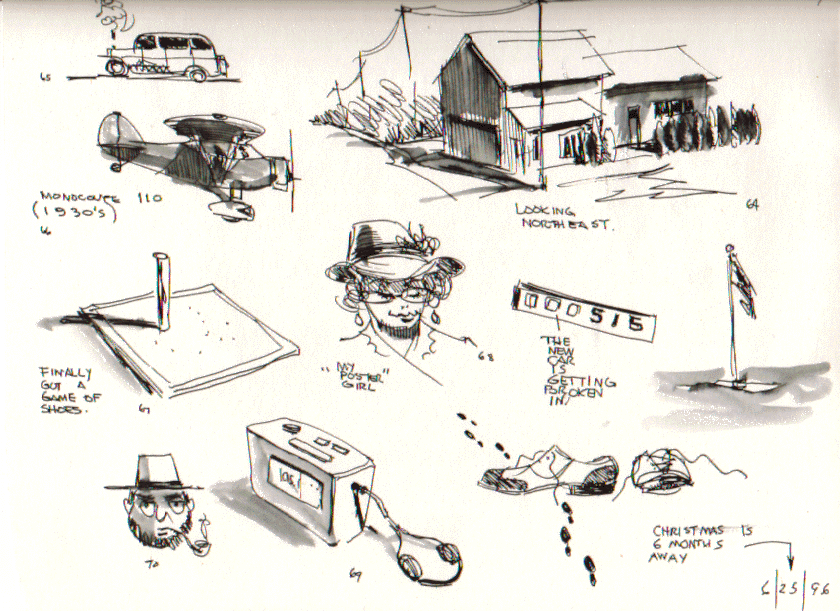 Concerning the above panel, lower right-hand corner notation: Warren Saul would not live the six months to see Christmas 1996. He died in August.





This is the last diary page in my possession (July 27, 1996).


Images and text copyright 2002 Andrew W. Saul. All rights reserved. Reproduction or reuse is prohibited without advance written permission.