Boston, MA: Lenox Hotel Bathroom and Exterior


Boston, MA: Lenox Hotel 7th-floor Bathroom, and Building Exterior
Ink and Watercolor by Warren E. Saul (1983) Scroll down this page to see both drawings.


I am not entirely sure, but I suspect this may be the first-ever watercolor of the inside of a hotel bathroom.


Below: A more conventional view of the building.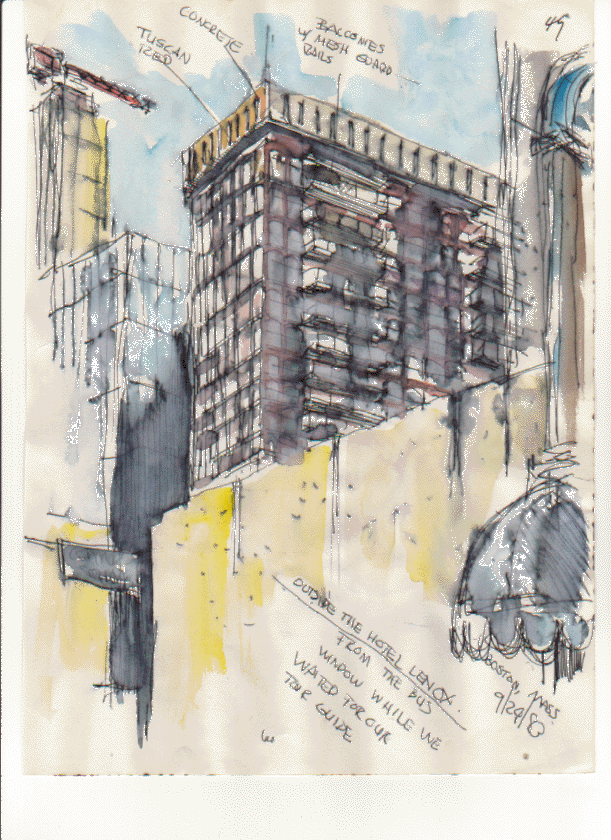 Images and text copyright 2002 Andrew W. Saul. All rights reserved. Reproduction or reuse is prohibited without advance written permission.