Diary Pages

A Look at the Artist's Illustrated Diary, and A Car Trip from Deleware to Hamlin, NY
Ink Cartoons by Warren E. Saul (1986, 1990)

My dad's incredibly quick daily diary sketches are among my very favorites. Admittedly, the second set of drawings (scroll down to see) illustrates visiting me. Pa was not especially preoccupied with food, but it made for many a sketch. You will note that as of 1990, I was still modest (lower left, bottom of second page).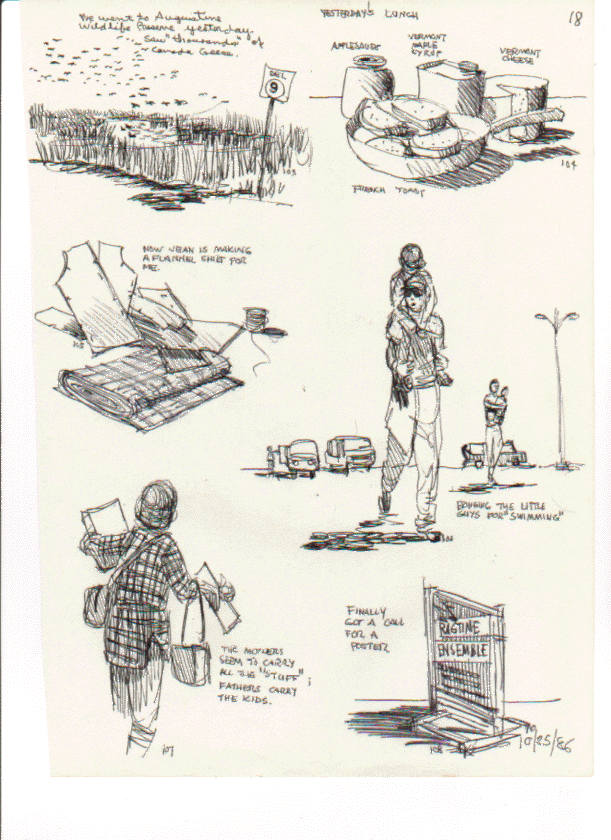 Images and text copyright 2002 Andrew W. Saul. All rights reserved. Reproduction or reuse is prohibited without advance written permission.