Palm Tree

Palm Tree, Nassau, after Winslow Homer, 1836–1910
Watercolor by Warren E. Saul (1978)

In the original, the flag in the distance is flapping the other way. Given the wind direction in the palm trees, I wonder if my Dad was offering a small correction.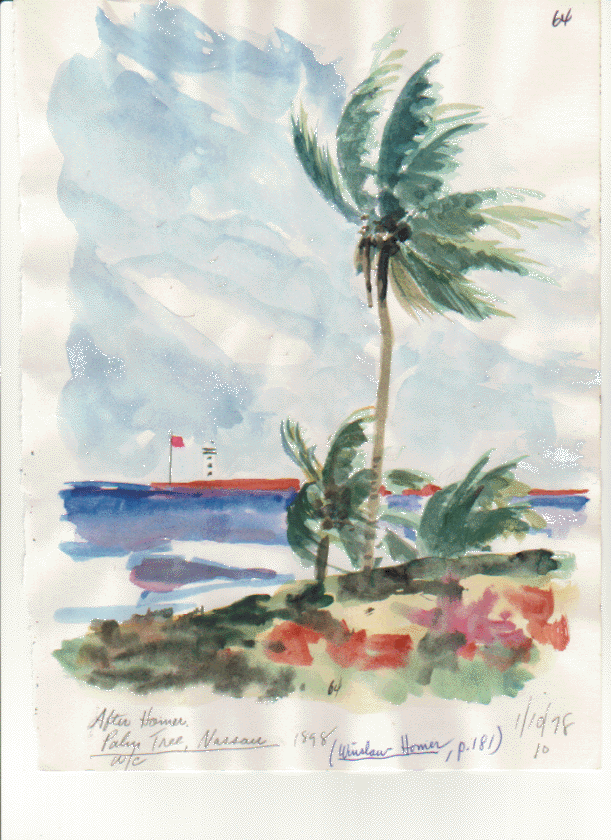 Images and text copyright 2002 Andrew W. Saul. All rights reserved. Reproduction or reuse is prohibited without advance written permission.