Pancake Picnic

Pancake Picnic Still Life
Colored Pencil by Warren E. Saul (1982)

You just never knew when or what my father would draw next. As this was a picnic he and my mother shared with my family in Hamlin, NY, it pulls the memory heartstrings. Thirty years later, I still have and use the rectangular container that the eggshells are in. Take a very close look at those eggshells: what economy of line and perfect rendition.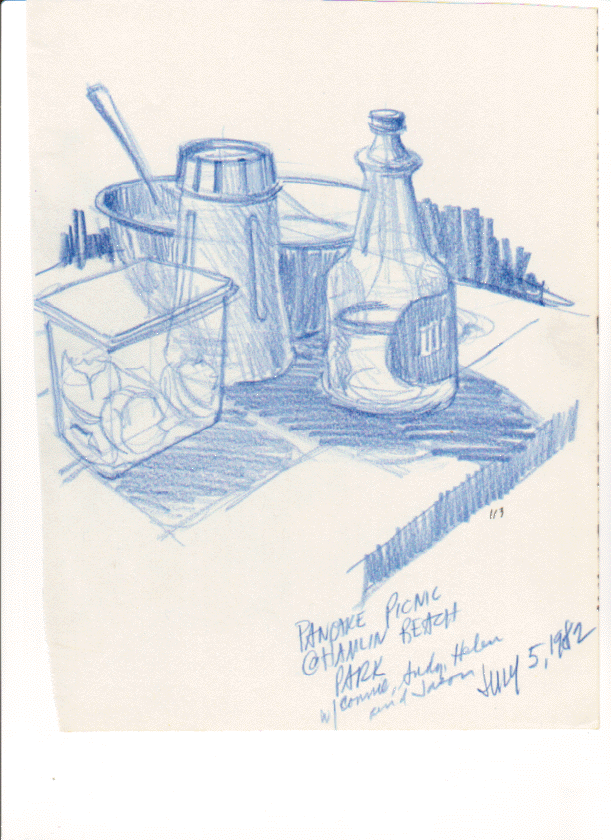 Images and text copyright 2002 Andrew W. Saul. All rights reserved. Reproduction or reuse is prohibited without advance written permission.