Poolside

Poolside at the Western YMCA in Newark, Delaware
Ink and Watercolors by Warren E. Saul (1990)
My mother, Jean Chamberlin Saul, was an avid swimmer for fun and exercise. In her 60s she could and did swim a mile a day. My father took her to the "Y" and sketched while he waited for her. Pa could not swim. He was basically there to make sure the lifeguards were on the ball.

Scroll down this page for the second set of drawings.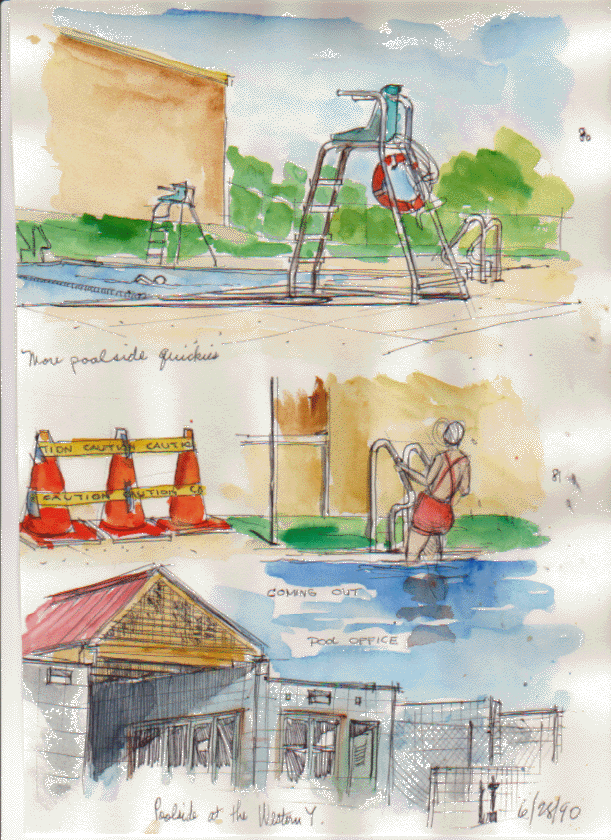 Images and text copyright 2002 Andrew W. Saul. All rights reserved. Reproduction or reuse is prohibited without advance written permission.