Field of Poppies

Field of Poppies, Near Argenteuil, after Claude Monet, 1840–1926
Watercolor by Warren E. Saul (1978)

My father painted impressions of impressionist paintings. Say that three times fast.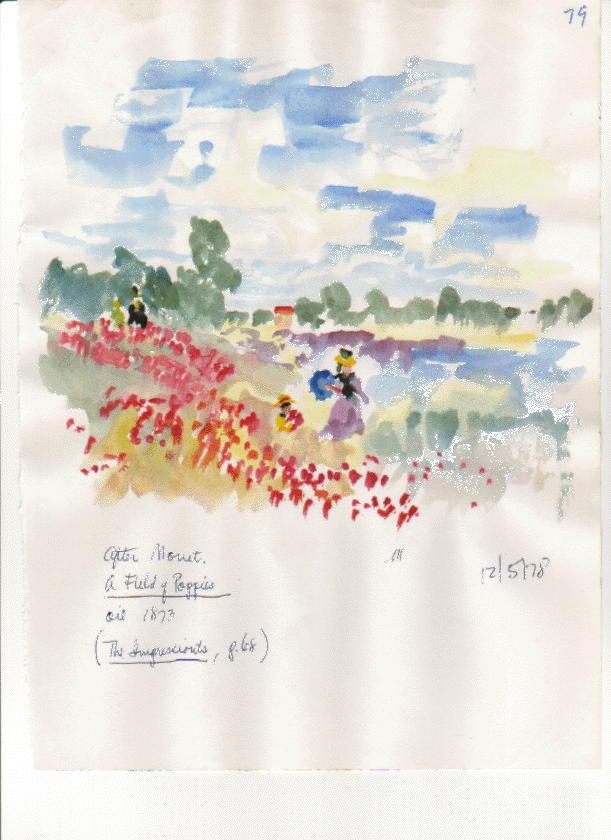 Images and text copyright 2002 Andrew W. Saul. All rights reserved. Reproduction or reuse is prohibited without advance written permission.