Portrait Drawing
This page will take a few minutes to load.

Caricature and Portrait Drawings
Ink and Watercolor by Warren E. Saul (1990)
Although his technical understanding of portraiture was excellent, my father was not a remarkable portrait artist. The less time he took, the better. In my opinion, the best of the lot is the little cartoon of him shovelling snow at the bottom left of the third page. Scroll down to see it.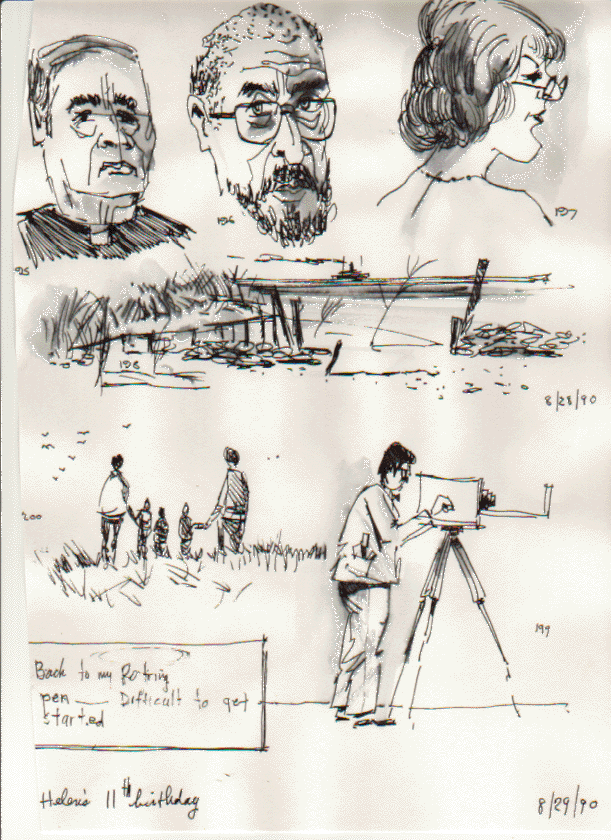 Below: A quick self-portrait, followed by techniques of planning one. My father wore the most outlandish bow ties I have ever seen at close range. The one shown here is, relatively speaking, a model of refined taste.


Below: A winter's day routine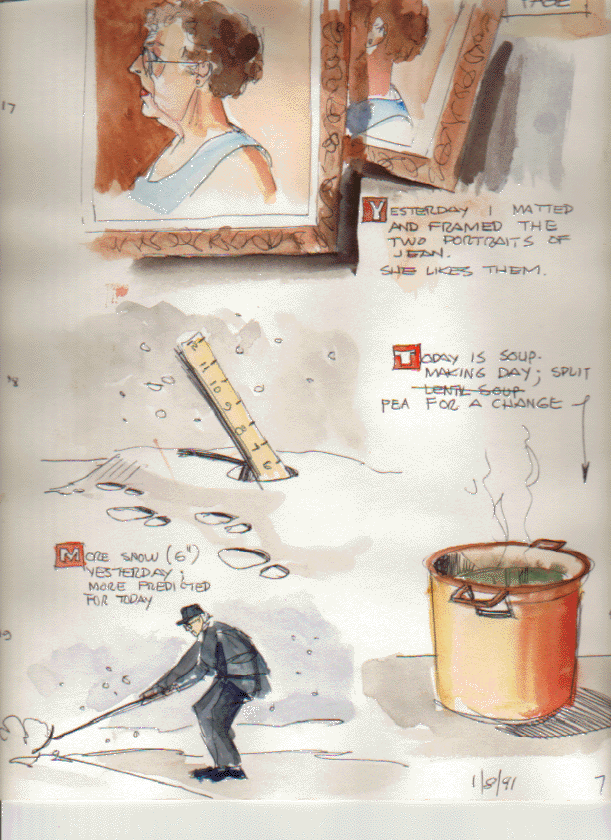 Images and text copyright 2002 Andrew W. Saul. All rights reserved. Reproduction or reuse is prohibited without advance written permission.