Private Saul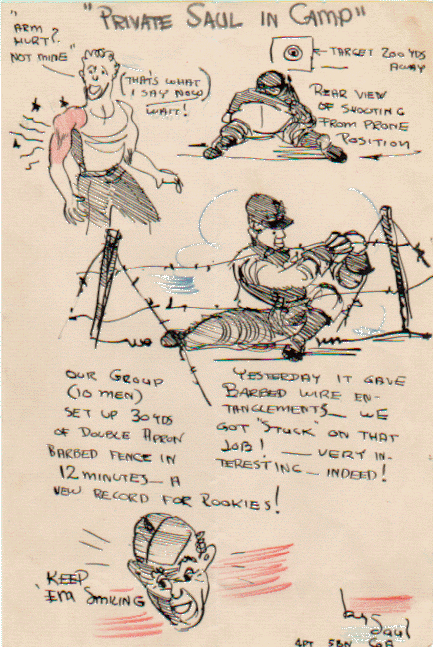 Private Saul in Camp: Rifle Practice and Barbed Wire. The sore arm is probably from the "kick" of rifle recoil. My father ultimately earned a marksmanship medal.
Ink and Pencil Cartoons by Warren E. Saul (1942)
Images and text copyright 2002 Andrew W. Saul. All rights reserved. Reproduction or reuse is prohibited without advance written permission.