Rochester, NY
This page will take a few moments to load.

Maplewood Branch YMCA in Rochester, NY, and Railroad Swing-Bridge near Lake Ontario
Ink and Watercolors by Warren E. Saul (1983).

Starting at the age of 6, I (AWS) spent my Saturdays and much of the summer here at the Maplewood YMCA on Driving park Ave. in Rochester, NY. All boys; no bathing suits. For the whole story: click here.
Scroll down this page for two additional drawings.



Below is the railroad swing bridge across the Genessee River at the Port of Rochester, NY. Right on Lake Ontario, this area is known as Charlotte. This massive iron bridge still stands, but is slowly rusting away and has not been used for decades. It is now permanently in the open position, 90 degrees from what you see here. Today, bridges like this are quite rare.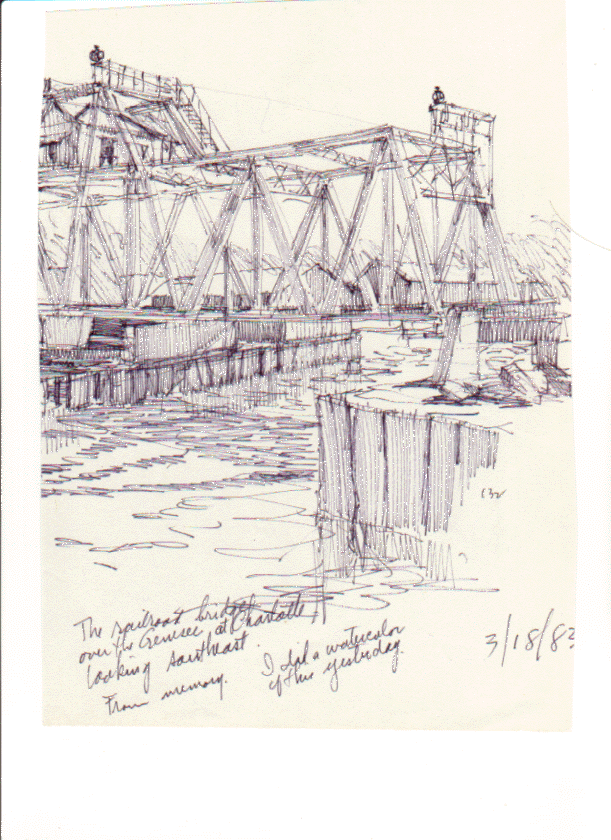 Images and text copyright 2002 Andrew W. Saul. All rights reserved. Reproduction or reuse is prohibited without advance written permission.