Sherlock Holmes

Sherlock Holmes
Pen and ink cartoons by Warren E. Saul (1979)

Here are studies of one of the most famous persons who never lived. My oldest brother Tom is a great Holmes enthusiast.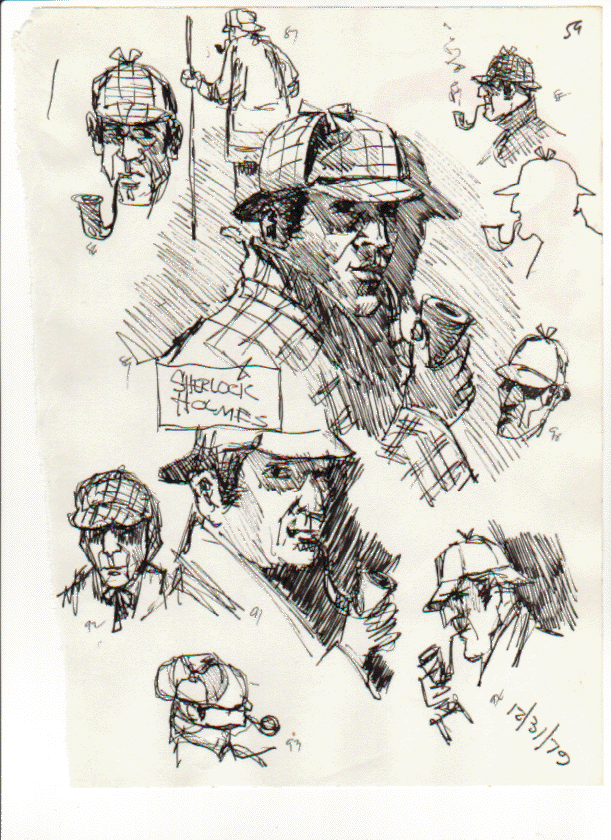 Images and text copyright 2002 Andrew W. Saul. All rights reserved. Reproduction or reuse is prohibited without advance written permission.