Jumping Trout

Jumping Trout, after Winslow Homer, 1836–1910
Watercolor by Warren E. Saul (1979)

In addition to this painting, there are several watercolors by Homer entitled "Leaping Trout" just in the year 1889 alone.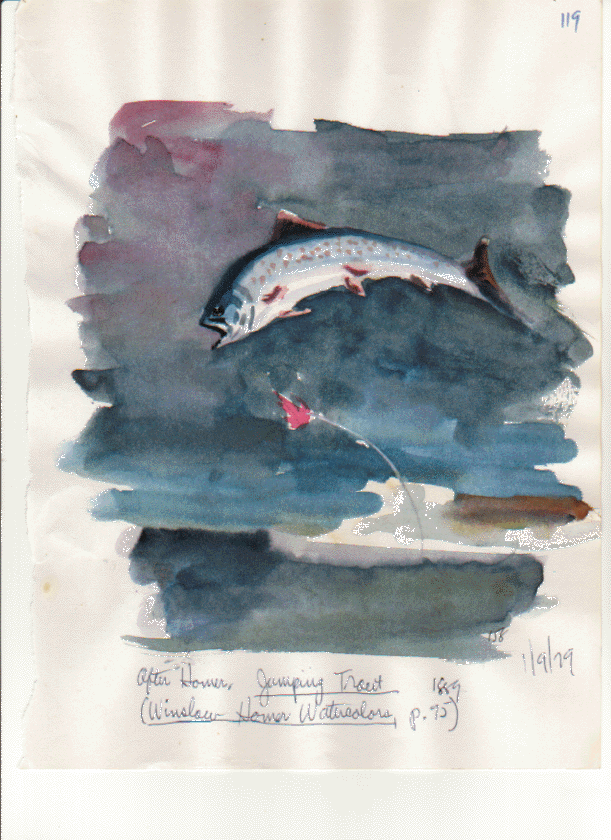 Images and text copyright 2002 Andrew W. Saul. All rights reserved. Reproduction or reuse is prohibited without advance written permission.