Railroad Station, VT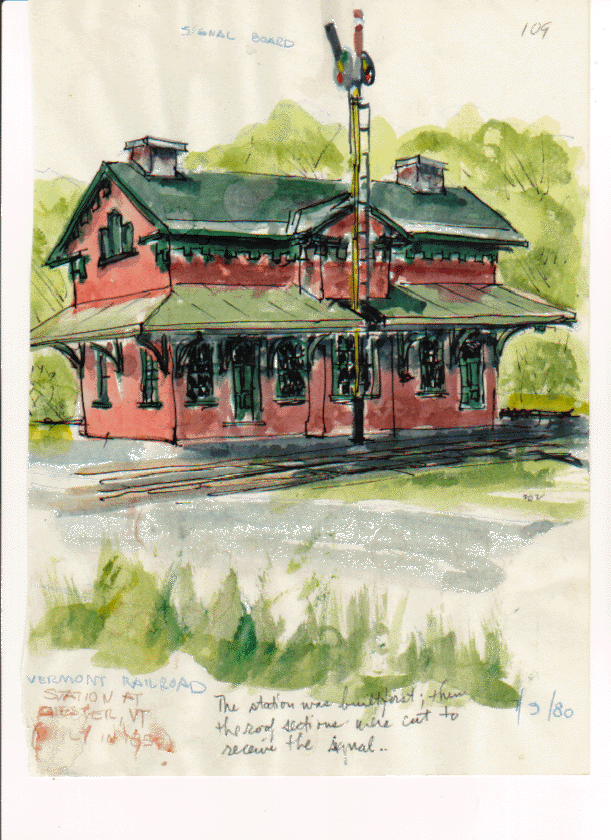 Railroad Station and Signal at Chester,Vermont. In the mid 1970s, I (AWS) lived about 12 miles from this much-photographed station.
Ink and Watercolor Sketch by Warren E. Saul (1980)


Images and text copyright 2002 Andrew W. Saul. All rights reserved. Reproduction or reuse is prohibited without advance written permission.