Landscapes after Vlaminck

Valmondois; Harvesting (after Maurice de Vlaminck, 1876-1958)
Two Watercolors by Warren E. Saul (1990)

Look at how wet that lake looks. Near the haystacks, the figures are virtually mere suggestions. In my father's later years, he would work faster and faster, and arguably better and better.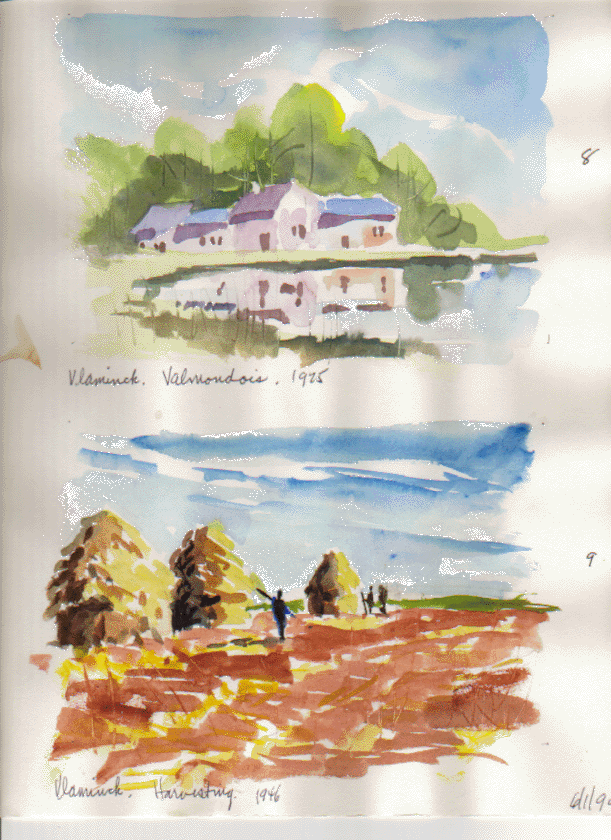 Images and text copyright 2002 Andrew W. Saul. All rights reserved. Reproduction or reuse is prohibited without advance written permission.