Lake and Village

Quick Watercolor Sketches: Lake and Village Scenes
by Warren E. Saul (1995, 1990)

In my opinion, the less time my father spent, the better the result. Scroll down for the second page.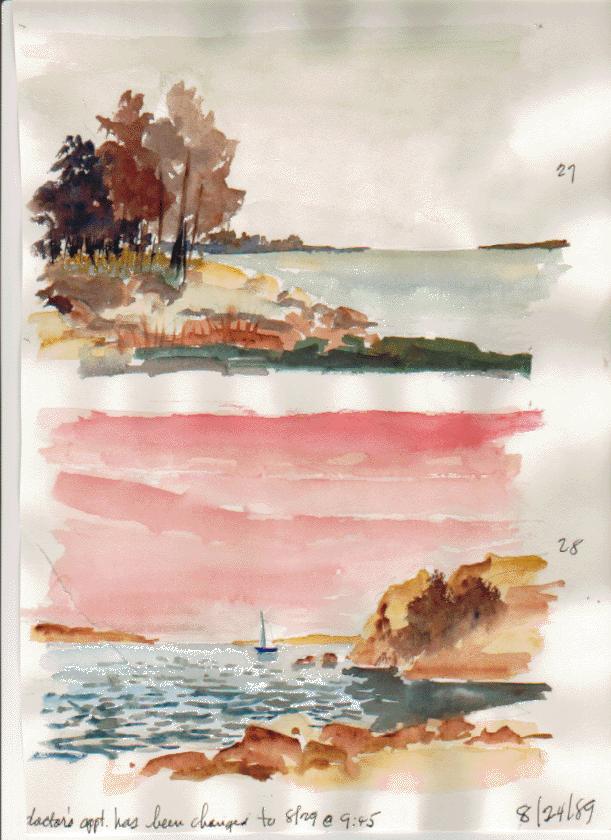 Images and text copyright 2002 Andrew W. Saul. All rights reserved. Reproduction or reuse is prohibited without advance written permission.