Women's Softball

Women Playing Softball at Churchville Park
Cartoon by Warren E. Saul (1977)

This sketch shows my father's skill with crayons. Churchville Park is about 14 miles southwest of Rochester, NY. My dad liked to sit in the sun, to picnic, and to play golf on the nearby public course. He was not a great golfer but was certainly a good one. He did not hit particularly far, but hit dead straight. When we played, he always won by a big margin. I beat him on only one single hole: I bogeyed and he double bogeyed.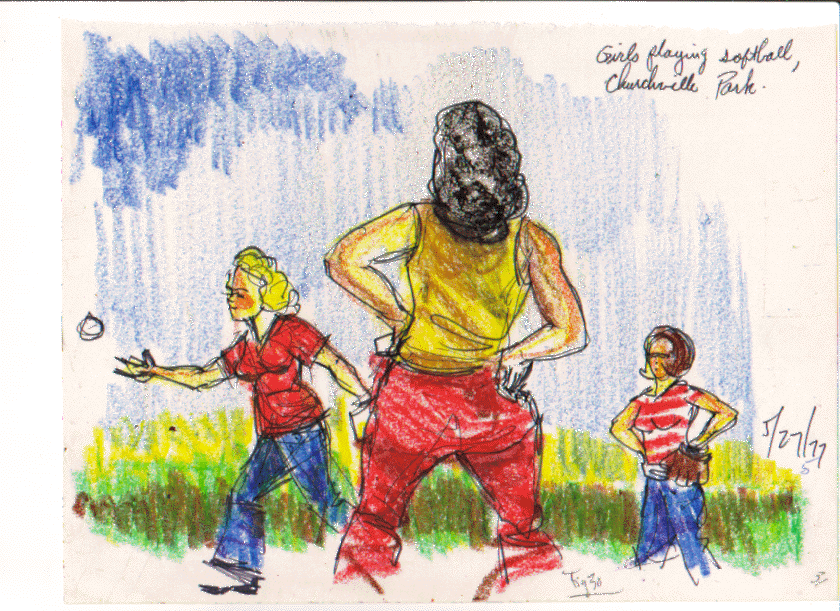 Images and text copyright 2002 Andrew W. Saul. All rights reserved. Reproduction or reuse is prohibited without advance written permission.